Site home page
(news and notices)
Get alerts when Linktionary is updated
Book updates and addendums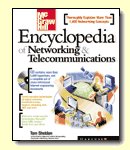 Get info about the Encyclopedia of Networking and Telecommunicatons, 3rd edition (2001)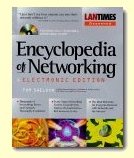 Download the electronic version of the Encyclopedia of Networking, 2nd edition (1996). It's free!
Contribute to this site
Electronic licensing info
Soliton
Related Entries Web Links New/Updated Information
Note: Many topics at this site are reduced versions of the text in "The Encyclopedia of Networking and Telecommunications." Search results will not be as extensive as a search of the book's CD-ROM.
Solitons are waves that propagate with little energy loss and keep their shape, even after colliding with other waves. The phenomenon was first observed in water, but solitons in the form of light pulses are being employed in fiber-optic transmission systems to enhance distance and performance. The soliton serves as the method for encoding digital signals onto the cable. Soliton-based equipment emits a short pulse of laser light that propagates through fiber-optic cable with no chromatic dispersion.
Copyright (c) 2001 Tom Sheldon and Big Sur Multimedia.
All rights reserved under Pan American and International copyright conventions.