Site home page
(news and notices)
Get alerts when Linktionary is updated
Book updates and addendums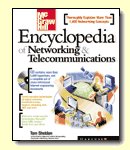 Get info about the Encyclopedia of Networking and Telecommunicatons, 3rd edition (2001)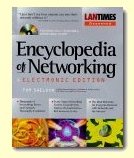 Download the electronic version of the Encyclopedia of Networking, 2nd edition (1996). It's free!
Contribute to this site
Electronic licensing info
Open Systems
Related Entries Web Links New/Updated Information
Note: Many topics at this site are reduced versions of the text in "The Encyclopedia of Networking and Telecommunications." Search results will not be as extensive as a search of the book's CD-ROM.
"Open systems" loosely defines computer architectures, computer systems, computer software, and communication systems in which the specifications are published and available to everyone. An open system encourages the development of compatible vendor products. Customers benefit from open systems because they can choose from a wide variety of products that work with the system and, most important, are easily interconnected with other vendors' products. An open environment provides standard communication facilities and protocols, or provides a way to use a variety of protocols.
Open systems are defined by vendors, consortiums of vendors, government bodies, and worldwide standards organizations. Typically, the sponsoring vendor, consortium, or standards organization controls the specifications, but works with other vendors and users at public meetings to define the specifications. Recent trends have moved away from striving for complete openness and more toward acceptance of in-place standards. For example, TCP/IP has proved more popular than the OSI protocols due to the popularity of the Internet and other factors.
A number of organizations are involved in the development of open standards, including the IEEE (Institute of Electrical and Electronic Engineers), the International Standards Organization, The Open Group, the OMG (Object Management Group), and a number of Internet organizations described under "Internet Organizations and Committees."
The OSI protocols have served as the model for open systems design for the last decade, although TCP/IP and Internet protocols now dominate. Interoperability has been achieved through Web technologies, middleware, ORBs (object request brokers), and other technologies. Refer to "Interoperability" for more information.
Copyright (c) 2001 Tom Sheldon and Big Sur Multimedia.
All rights reserved under Pan American and International copyright conventions.