Site home page
(news and notices)
Get alerts when Linktionary is updated
Book updates and addendums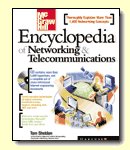 Get info about the Encyclopedia of Networking and Telecommunicatons, 3rd edition (2001)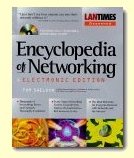 Download the electronic version of the Encyclopedia of Networking, 2nd edition (1996). It's free!
Contribute to this site
Electronic licensing info
Document Management
Related Entries Web Links New/Updated Information
Note: Many topics at this site are reduced versions of the text in "The Encyclopedia of Networking and Telecommunications." Search results will not be as extensive as a search of the book's CD-ROM.
Document management systems are often called electronic document management systems or EDMS for short. According to AIIM (Association for Information and Image Management International), documents hold the "intellectual assets of organizations, the knowledge and expertise of its people, and the information and data they have compiled. These valuable assets must be managed and protected. Everything a company knows about itself, its products and services, its customers, and the business environment in which it exists are stored in documents."
Document management encompasses the storing, categorizing, exchange, and retrieval of documents, spreadsheets, graphs, and imaged (scanned) documents via electronic means across enterprise networks and the Internet.
This topic continues in "The Encyclopedia of Networking and Telecommunications" with a discussion of the following:
Structured and unstructured documents
Electronic commerce
EDI (electronic data exchange)
XML (Extensible Markup Language)
ODMA (Open Document Management API)
Organizations associated with document management
A number of topics provide further information. The topic "Handle System" describes a global naming service that provides document persistence. If a document moves to a new location, people can still find it without knowing the new address. The topic "Metadata" provides information about document description schemas and initiatives such as Dublin Core, RDF (Resource Description Framework), Digital Object Identifier (DOI) System, DDI (Data Document Initiative), and other technologies. The topic "Search and Discovery Services" provides an overview of search, labeling, and indexing services. The topic "Service Advertising and Discovery" describes new and existing technologies for describing and advertising documents and services on the Web. Finally, the topic "Storage Management Systems" describes online and near-line document archive systems.
Copyright (c) 2001 Tom Sheldon and Big Sur Multimedia.
All rights reserved under Pan American and International copyright conventions.