Site home page
(news and notices)
Get alerts when Linktionary is updated
Book updates and addendums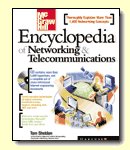 Get info about the Encyclopedia of Networking and Telecommunicatons, 3rd edition (2001)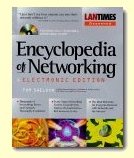 Download the electronic version of the Encyclopedia of Networking, 2nd edition (1996). It's free!
Contribute to this site
Electronic licensing info
Broadcast Storm
Related Entries Web Links New/Updated Information
Note: Many topics at this site are reduced versions of the text in "The Encyclopedia of Networking and Telecommunications." Search results will not be as extensive as a search of the book's CD-ROM.
A broadcast storm occurs when a host system responds to a packet that is continuously circulating on the network or attempts to respond to a system that never replies. Typically, request or response packets are continuously generated to correct the situation, often making matters worse. As the number of packets on the network increases, congestion occurs that can reduce network performance or cripple it. See "Bridges and Bridging."
Copyright (c) 2001 Tom Sheldon and Big Sur Multimedia.
All rights reserved under Pan American and International copyright conventions.