Site home page
(news and notices)
Get alerts when Linktionary is updated
Book updates and addendums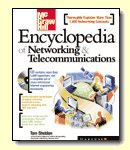 Get info about the Encyclopedia of Networking and Telecommunicatons, 3rd edition (2001)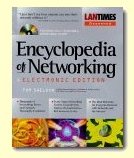 Download the electronic version of the Encyclopedia of Networking, 2nd edition (1996). It's free!
Contribute to this site
Electronic licensing info
Wired for Management
Related Entries Web Links New/Updated Information
Note: Many topics at this site are reduced versions of the text in "The Encyclopedia of Networking and Telecommunications." Search results will not be as extensive as a search of the book's CD-ROM.
Intel's WfM (Wired for Management) initiative seeks to raise the level of management capabilities for mobile, desktop, and server platforms. It complements Microsoft's ZAWS (Zero Administration for Windows) initiative, which helps administrators manage operating systems and applications. Together, WfM and ZAWS are designed to provide an environment for planning, deploying, and managing distributed computing environments.
According to Intel, WfM defines a baseline set of requirements for managing hardware, including requirements for instrumentation, remote wake-up, power management, and service boot capability. It enables centralized system management, including inventory, fix/repair, configuration, and diagnostics, and provides for off-hours maintenance to minimize downtime. WfM includes support for DMI, as described under "DMI (Distributed Management Interface)." WfM would allow a technician to diagnose and upgrade a remote system while the user of that system continues working on other tasks. It also allows software upgrades in the background or during scheduled hours.
Copyright (c) 2001 Tom Sheldon and Big Sur Multimedia.
All rights reserved under Pan American and International copyright conventions.