Site home page
(news and notices)
Get alerts when Linktionary is updated
Book updates and addendums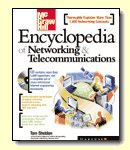 Get info about the Encyclopedia of Networking and Telecommunicatons, 3rd edition (2001)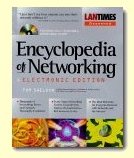 Download the electronic version of the Encyclopedia of Networking, 2nd edition (1996). It's free!
Contribute to this site
Electronic licensing info
WHOIS ("Who Is")
Related Entries Web Links New/Updated Information
Note: Many topics at this site are reduced versions of the text in "The Encyclopedia of Networking and Telecommunications." Search results will not be as extensive as a search of the book's CD-ROM.
WHOIS is an Internet service that returns information from a directory database. It is the earliest and simplest Internet directory service. WHOIS provides search and retrieval services. The protocol was originally used to access a central NICNAME database maintained by the NIC (Network Information Center). This database contained host and network information about the systems connected to the network and the e-mail addresses of system users. RFC 954 (NICNAME/WHOIS October 1985) discusses this early system. It allowed online lookup of individuals, network organizations, host machines, and other information. If you query for a domain name, the service returns an IP address matching that domain name.
Copyright (c) 2001 Tom Sheldon and Big Sur Multimedia.
All rights reserved under Pan American and International copyright conventions.