Site home page
(news and notices)
Get alerts when Linktionary is updated
Book updates and addendums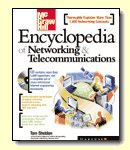 Get info about the Encyclopedia of Networking and Telecommunicatons, 3rd edition (2001)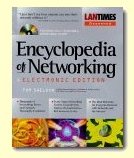 Download the electronic version of the Encyclopedia of Networking, 2nd edition (1996). It's free!
Contribute to this site
Electronic licensing info
USB (Universal Serial Bus)
Related Entries Web Links New/Updated Information
Note: Many topics at this site are reduced versions of the text in "The Encyclopedia of Networking and Telecommunications." Search results will not be as extensive as a search of the book's CD-ROM.
USB is a data communication standard for a peripheral bus that was developed by Intel and Microsoft. It is a replacement for the plethora of connectors and ports on the back of desktop PCs and provides an interface for computer-telephony devices. Instead of having separate connections for keyboard, mouse, printer, modem, joystick, audio devices, CD-ROMs, digital cameras, and other devices, USB provides a single port for connecting all of the devices. USB eliminates many of the problems associated with the PC, such as the need to open the computer to install adapter cards, change dip switches, and configure IRQs (interrupt requests).
USB defines the ports and the bus topology with data transfer rates up to 12 Mbits/sec. A single cable up to 5 meters in length is used to daisy-chain devices to a single port. Up to 63 devices can be added to the port at any time without rebooting the system. The topology is a tiered star, which allows peripherals to be connected to repeater hubs that provide multiple port connectors. In some cases, hubs may need power. USB also supplies power to some devices so they will not need power cords or batteries. USB even allows devices to communicate their power requirement needs with the USB host controller.
Copyright (c) 2001 Tom Sheldon and Big Sur Multimedia.
All rights reserved under Pan American and International copyright conventions.