Site home page
(news and notices)
Get alerts when Linktionary is updated
Book updates and addendums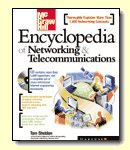 Get info about the Encyclopedia of Networking and Telecommunicatons, 3rd edition (2001)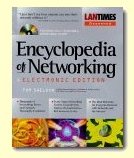 Download the electronic version of the Encyclopedia of Networking, 2nd edition (1996). It's free!
Contribute to this site
Electronic licensing info
Sun Microsystems
Related Entries Web Links New/Updated Information
Note: Many topics at this site are reduced versions of the text in "The Encyclopedia of Networking and Telecommunications." Search results will not be as extensive as a search of the book's CD-ROM.
Sun Microsystems, located in Mountain View, California, was founded in 1982 on the premise that "the network is the computer." By the mid-1990s, the company's revenues were in the $6 billion range and it provided a full range of software and hardware products, including operating systems, high-performance workstations, and network equipment. Sun Microsystem's philosophy is based on open, nonproprietary systems. Its technologies are designed to be freely adopted by any manufacturer.
Copyright (c) 2001 Tom Sheldon and Big Sur Multimedia.
All rights reserved under Pan American and International copyright conventions.