Site home page
(news and notices)
Get alerts when Linktionary is updated
Book updates and addendums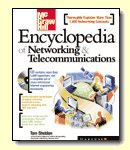 Get info about the Encyclopedia of Networking and Telecommunicatons, 3rd edition (2001)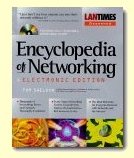 Download the electronic version of the Encyclopedia of Networking, 2nd edition (1996). It's free!
Contribute to this site
Electronic licensing info
STAR TAP
Related Entries Web Links New/Updated Information
Note: Many topics at this site are reduced versions of the text in "The Encyclopedia of Networking and Telecommunications." Search results will not be as extensive as a search of the book's CD-ROM.
STAR TAP (Science, Technology, and Research Transit Access Point) is an advanced networking infrastructure and test bed funded by the NSF Advanced Networking Infrastructure and Research division. It facilitates interconnection and interoperability of advanced international networking in support of applications, performance measuring, and technology evaluations. The STAR TAP anchors the international vBNS connections program. It is a peering location for international research organizations and networks, including vBNS, Abiline (Internet2); Esnet (U.S. Department of Energy), DREN (U.S. Department of Defense), NREN (NASA), and CERN. A number of international networks are also connected to STAR TAP.
Physically, STAR TAP connects with the Ameritech network access point (NAP) in Chicago, as does the vBNS and other high-speed research networks. It enables traffic to flow to international collaborators from over 100 U.S. leading-edge research universities and supercomputer centers that are now, or will be, attached to the vBNS or other high-performance U.S. research networks.
STAR TAP's connectivity supports international collaboration among researchers around the globe. The network is used to test emerging network applications such as real-time applications, streaming video, simulations, broadband services, remote device control, and large distributed processing applications.
Copyright (c) 2001 Tom Sheldon and Big Sur Multimedia.
All rights reserved under Pan American and International copyright conventions.