Site home page
(news and notices)
Get alerts when Linktionary is updated
Book updates and addendums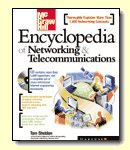 Get info about the Encyclopedia of Networking and Telecommunicatons, 3rd edition (2001)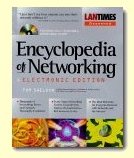 Download the electronic version of the Encyclopedia of Networking, 2nd edition (1996). It's free!
Contribute to this site
Electronic licensing info
SAA (Systems Application Architecture)
Related Entries Web Links New/Updated Information
Note: Many topics at this site are reduced versions of the text in "The Encyclopedia of Networking and Telecommunications." Search results will not be as extensive as a search of the book's CD-ROM.
SAA is a set of application, communication, and user-interface specifications for IBM mainframe operating systems such as VM (Virtual Memory) and MVS (Multiple Virtual Memory), midrange operating systems like OS/400 (for IBM AS/400 series), and OS/2 for desktop systems. SAA defined common applications, which are applications that can run on any SAA platform. Thus, applications written to SAA can run on a wider range of systems. SAA was an attempt by IBM in the 1980s to provide compatibility among its mainframe and minicomputers, which had previously been developed by different IBM divisions.
Copyright (c) 2001 Tom Sheldon and Big Sur Multimedia.
All rights reserved under Pan American and International copyright conventions.