Site home page
(news and notices)
Get alerts when Linktionary is updated
Book updates and addendums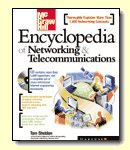 Get info about the Encyclopedia of Networking and Telecommunicatons, 3rd edition (2001)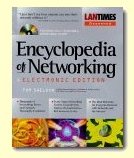 Download the electronic version of the Encyclopedia of Networking, 2nd edition (1996). It's free!
Contribute to this site
Electronic licensing info
Rlogin
Related Entries Web Links New/Updated Information
Note: Many topics at this site are reduced versions of the text in "The Encyclopedia of Networking and Telecommunications." Search results will not be as extensive as a search of the book's CD-ROM.
According to RFC 1282 (BSD Rlogin, December 1991), "the rlogin facility provides a remote-echoed, locally flow-controlled virtual terminal with proper flushing of output. It is widely used between UNIX hosts because it provides transport of more of the UNIX terminal environment semantics than does the Telnet protocol, and because on many UNIX hosts it can be configured not to require user entry of passwords when connections originate from trusted hosts. The rlogin protocol requires the use of the TCP. The contact port is 513." Refer to RFC 1282 for more information.
Copyright (c) 2001 Tom Sheldon and Big Sur Multimedia.
All rights reserved under Pan American and International copyright conventions.