Site home page
(news and notices)
Get alerts when Linktionary is updated
Book updates and addendums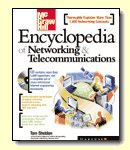 Get info about the Encyclopedia of Networking and Telecommunicatons, 3rd edition (2001)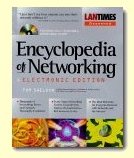 Download the electronic version of the Encyclopedia of Networking, 2nd edition (1996). It's free!
Contribute to this site
Electronic licensing info
Resilient Packet Rings
Related Entries Web Links New/Updated Information
Note: Many topics at this site are reduced versions of the text in "The Encyclopedia of Networking and Telecommunications." Search results will not be as extensive as a search of the book's CD-ROM.
A resilient packet ring is a fiber-optic packet network that provides protection against faults. The concept is being implemented in new metropolitan optical networks that coexist with or replace carrier SONET networks. SONET was built from the ground up to support fault tolerance. It implements a dual-ring topology in which one cable waits in standby mode to handle traffic in the event of a fault. If the cable is cut, the ring is reformed over the redundant fiber and data keeps flowing.
As the interest in optical packet-based networks increased, it became obvious that these new networks would need the same fault protection provided by SONET. The IEEE LAN/MAN Standards Committee created the 802.17 standards development project to work on the problem. RPR (resilient packet rings is a new MAC layer standard that defines a resilient packet ring access protocol for use in local, metropolitan, and wide area networks. RPR transfers data packets at rates scalable to many gigabits per second. The new standard uses existing physical layer specifications and new specifications where necessary. According to the IEEE 802.17 group, current metropolitan and WAN fiber-optic rings are using protocols that are neither optimized nor scalable to the demands of packet networks, including speed of deployment, bandwidth allocation and throughput, resiliency to faults, and reduced equipment and operational costs.
Copyright (c) 2001 Tom Sheldon and Big Sur Multimedia.
All rights reserved under Pan American and International copyright conventions.