Site home page
(news and notices)
Get alerts when Linktionary is updated
Book updates and addendums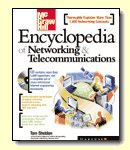 Get info about the Encyclopedia of Networking and Telecommunicatons, 3rd edition (2001)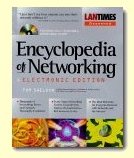 Download the electronic version of the Encyclopedia of Networking, 2nd edition (1996). It's free!
Contribute to this site
Electronic licensing info
NetPC
Related Entries Web Links New/Updated Information
Note: Many topics at this site are reduced versions of the text in "The Encyclopedia of Networking and Telecommunications." Search results will not be as extensive as a search of the book's CD-ROM.
The NetPC is a form of thin client, which is a stripped-down computer that relies on computing resources in central servers for most of its functions. The NetPC conforms to a design specification developed by Microsoft and Intel. The concept was to create a very inexpensive sealed computer that was easy for network administrators to set up and manage. However, the NetPC concept has failed to catch on and is no longer important. In its place, Microsoft has developed Windows 2000 Terminal Services and the Windows-based terminal (WBT). See "Thin Clients" and "Terminal Services" for more information.
Copyright (c) 2001 Tom Sheldon and Big Sur Multimedia.
All rights reserved under Pan American and International copyright conventions.