Site home page
(news and notices)
Get alerts when Linktionary is updated
Book updates and addendums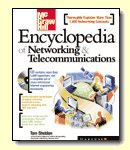 Get info about the Encyclopedia of Networking and Telecommunicatons, 3rd edition (2001)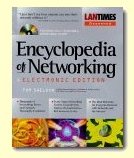 Download the electronic version of the Encyclopedia of Networking, 2nd edition (1996). It's free!
Contribute to this site
Electronic licensing info
Microsoft BackOffice
Related Entries Web Links New/Updated Information
Note: Many topics at this site are reduced versions of the text in "The Encyclopedia of Networking and Telecommunications." Search results will not be as extensive as a search of the book's CD-ROM.
Microsoft BackOffice is a suite of server-based business and productivity applications that run on Windows NT and Windows 2000 platforms. Microsoft BackOffice Server 2000 is specifically designed to run on Windows 2000 and includes the following components. For additional information, visit Microsoft's BackOffice Web site.
SQL Server
A relational database component for managing and storing data.

Host Integration Server
A host connectivity component that provides Windows, Macintosh, DOS, and OS/2 clients with access to AS/400 and IBM mainframes.

SMS (System Management Server)
A network management component that provides a central place to manage network hardware and software, software distribution, troubleshooting, and application management.

Exchange Server
An electronic mail, messaging, and groupware system. See "Microsoft Exchange."

ISA (Internet Security and Acceleration) Server
This server provides security, caching, and Internet connectivity via proxy services.
Copyright (c) 2001 Tom Sheldon and Big Sur Multimedia.
All rights reserved under Pan American and International copyright conventions.