Site home page
(news and notices)
Get alerts when Linktionary is updated
Book updates and addendums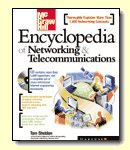 Get info about the Encyclopedia of Networking and Telecommunicatons, 3rd edition (2001)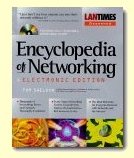 Download the electronic version of the Encyclopedia of Networking, 2nd edition (1996). It's free!
Contribute to this site
Electronic licensing info
Markup Language
Related Entries Web Links New/Updated Information
Note: Many topics at this site are reduced versions of the text in "The Encyclopedia of Networking and Telecommunications." Search results will not be as extensive as a search of the book's CD-ROM.
A markup language defines how documents should be formatted. In this sense, it is a metalanguage-a language that describes a formatting and markup language. The term "markup" is historically based on the marks made by copy editors to pages that indicate how they should be formatted and typeset. In the early days of computer typesetting, there were many different typesetting systems, and each used its own proprietary markup language. This language consisted of special control characters to indicate the beginning and end of some formatting. The markups were so obscure that users quickly realized a standard markup language was needed to reduce confusion. That led to SGML (Standard Generalized Markup Language). HTML (Hypertext Markup Language) is a markup language that defines hypertext, a markup language that defines jumps to different parts of a document or, in a hypermedia environment like the Web, to other documents.
Copyright (c) 2001 Tom Sheldon and Big Sur Multimedia.
All rights reserved under Pan American and International copyright conventions.