Site home page
(news and notices)
Get alerts when Linktionary is updated
Book updates and addendums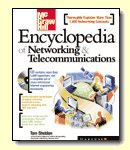 Get info about the Encyclopedia of Networking and Telecommunicatons, 3rd edition (2001)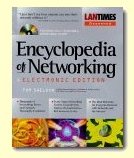 Download the electronic version of the Encyclopedia of Networking, 2nd edition (1996). It's free!
Contribute to this site
Electronic licensing info
Mac OS
Related Entries Web Links New/Updated Information
Note: Many topics at this site are reduced versions of the text in "The Encyclopedia of Networking and Telecommunications." Search results will not be as extensive as a search of the book's CD-ROM.
In 1984, Apple Computer introduced the Macintosh, one of the first widely available personal computers with a graphical user interface operating system based on a familiar metaphor, the desktop. Over the years, the Macintosh operating system evolved to provide more and more features for its users. In 1994, Apple introduced its System 7.5 operating system to provide users with greater efficiency and productivity, including the ability to use both 680 × 0-based Macs and Power Macintosh systems. At that time, the operating system was named Mac OS.
In mid-1997, Apple released Mac OS 8, a multithreaded system for executing multiple tasks simultaneously, such as launching applications and copying files. It also enhances the user interface and includes Internet access support in the form of TCP/IP, PPP (Point-to-Point Protocol), Netscape or Microsoft Web browsers, and the PointCast network. In March of 2001, Mac OS 9 was superceded by Mac OS X, which has a UNIX-based foundation called Darwin. Darwin evolved from a joint effort by Apple engineers and programmers in the Open Source software community. Mac OS X also has improved Java support and graphics rendering, as well as support for multiprocessor Power Mac G4 computers.
Copyright (c) 2001 Tom Sheldon and Big Sur Multimedia.
All rights reserved under Pan American and International copyright conventions.