Site home page
(news and notices)
Get alerts when Linktionary is updated
Book updates and addendums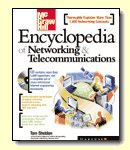 Get info about the Encyclopedia of Networking and Telecommunicatons, 3rd edition (2001)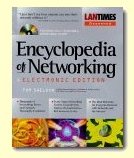 Download the electronic version of the Encyclopedia of Networking, 2nd edition (1996). It's free!
Contribute to this site
Electronic licensing info
Legacy Systems
Related Entries Web Links New/Updated Information
Note: Many topics at this site are reduced versions of the text in "The Encyclopedia of Networking and Telecommunications." Search results will not be as extensive as a search of the book's CD-ROM.
Legacy systems are computer systems that a company already has in place and must maintain even though new computing technologies are available and being installed. There is usually a need to maintain backward compatibility with or connections to legacy systems. Originally, the term "legacy system" was used to refer to existing mainframe systems, but now the term is used more widely. For example, you'll often hear about legacy networks (e.g., coaxial cable Ethernet), legacy databases (i.e., databases that hold historical information), and legacy software. Legacy software must be maintained because it is often the only way to access legacy databases.
Copyright (c) 2001 Tom Sheldon and Big Sur Multimedia.
All rights reserved under Pan American and International copyright conventions.