Site home page
(news and notices)
Get alerts when Linktionary is updated
Book updates and addendums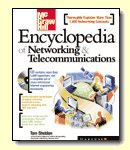 Get info about the Encyclopedia of Networking and Telecommunicatons, 3rd edition (2001)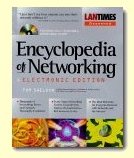 Download the electronic version of the Encyclopedia of Networking, 2nd edition (1996). It's free!
Contribute to this site
Electronic licensing info
Key Telephone Systems
Related Entries Web Links New/Updated Information
Note: Many topics at this site are reduced versions of the text in "The Encyclopedia of Networking and Telecommunications." Search results will not be as extensive as a search of the book's CD-ROM.
Often referred to as just KTS, a key telephone system is a premises telephone system that is best known by the phones that have buttons for calling inside an organization and for placing calls outside through the public telephone network. A key telephone system is in the same category as a PBX (private branch exchange), except that key systems rely on the telephone company switching equipment, while PBXs rely on a central control unit located at the customer site. In other words, with a key system, the dial tone is generated at the telephone company central office. A full PBX generates its own dial tones. Key systems also do not require dialing a number to gain an outside line since all lines are already directly connected to the telephone company central office. On a PBX system, lines are connected to the PBX, and the PBX makes connections to the central office when the outside number is dialed.
Copyright (c) 2001 Tom Sheldon and Big Sur Multimedia.
All rights reserved under Pan American and International copyright conventions.