Site home page
(news and notices)
Get alerts when Linktionary is updated
Book updates and addendums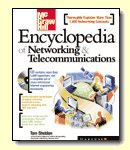 Get info about the Encyclopedia of Networking and Telecommunicatons, 3rd edition (2001)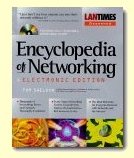 Download the electronic version of the Encyclopedia of Networking, 2nd edition (1996). It's free!
Contribute to this site
Electronic licensing info
ITU (International Telecommunications Union)
Related Entries Web Links New/Updated Information
Note: Many topics at this site are reduced versions of the text in "The Encyclopedia of Networking and Telecommunications." Search results will not be as extensive as a search of the book's CD-ROM.
The ITU is an agency of the United Nations that coordinates the establishment and operation of global telecommunication networks and services. It includes governments and the private sector organizations from around the world as its members. ITU activities include coordination, development, regulation, and standardization of international telecommunications, as well as the coordination of national policies. According to the ITU, its goals are "to foster and facilitate the global development of telecommunications for the universal benefit of mankind, through the rule of law, mutual consent and cooperative action."
See "CCITT (Consultative Committee for International Telephony and Telegraphy)" for historical information on the ITU.
The ITU makes the recommendations about various technologies and publishes those recommendations for use by the telecommunications industry. The recommendations are published in a series, labeled A through Z, that cover topics such as network operations, telephone services, telecommunications services (other than telephone), transmission systems, cabling plant construction and management, ISDN, switching, signaling, and data communications. A complete list of ITU recommendations may be found at http://www.itu.ch/itudoc/itu-t/rec.html.
The ITU also has specific study groups that gather information about technologies and make them available to anyone. There are groups that study telecom service operations, tariffs and accounting, network management and maintenance, cabling, audio and video transmissions, telephone signaling, and multimedia systems. For more information, refer to http://www.itu.ch/itudoc/itu-t.
Copyright (c) 2001 Tom Sheldon and Big Sur Multimedia.
All rights reserved under Pan American and International copyright conventions.