Site home page
(news and notices)
Get alerts when Linktionary is updated
Book updates and addendums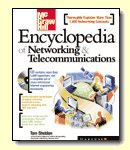 Get info about the Encyclopedia of Networking and Telecommunicatons, 3rd edition (2001)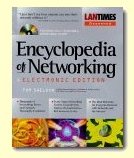 Download the electronic version of the Encyclopedia of Networking, 2nd edition (1996). It's free!
Contribute to this site
Electronic licensing info
Fault Management
Related Entries Web Links New/Updated Information
Note: Many topics at this site are reduced versions of the text in "The Encyclopedia of Networking and Telecommunications." Search results will not be as extensive as a search of the book's CD-ROM.
Fault management is the ability to locate faults, determine the cause, and make corrections. It also includes implementing fault-tolerant hardware systems and fault-tolerant procedures, as discussed under "Fault Tolerance and High Availability." Fault management involves the following:
Continuous monitoring and the collection of statistics on workstations, traffic conditions, and usage so potential faults can be forecast and avoided


Setting threshold conditions that can warn you with alarms of conditions on the network that may cause failures


Setting alarms that warn of performance degradation on servers, routers, and wide area network links


Setting alarms that warn of resource usage problems, such as a server that is almost out of disk space


The ability to remotely control workstations and other devices


The ability to perform some or all of the preceding tasks from a single management location, which may be extremely remote from some sites
Fault management requires certain procedures, personnel, and equipment to handle alarm conditions, as listed here:
Using pager devices to warn staff members who are not at the office


Testing equipment such as protocol analyzers


Preparing an inventory of spare parts


Writing procedures that unskilled users can follow, if necessary


Ensuring proper documentation of all systems
Management software and management protocols are available to handle some of these tasks. Some companies outsource these tasks. See "Network Management" for more information.
Copyright (c) 2001 Tom Sheldon and Big Sur Multimedia.
All rights reserved under Pan American and International copyright conventions.