Site home page
(news and notices)
Get alerts when Linktionary is updated
Book updates and addendums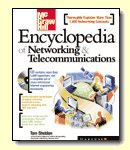 Get info about the Encyclopedia of Networking and Telecommunicatons, 3rd edition (2001)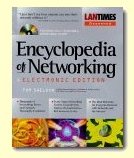 Download the electronic version of the Encyclopedia of Networking, 2nd edition (1996). It's free!
Contribute to this site
Electronic licensing info
Data Management
Related Entries Web Links New/Updated Information
Note: Many topics at this site are reduced versions of the text in "The Encyclopedia of Networking and Telecommunications." Search results will not be as extensive as a search of the book's CD-ROM.
Looking for the "Data Migration" topic? Click here.
The link in the book was wrong
Data management is concerned with the distribution of data to users and the protection of that data from loss such as fire, theft, or unauthorized access. Data management includes these areas:
Data protection
Protecting data from catastrophic events, theft, or similar problems using archiving, backup, and other techniques. See "Backup and Data Archiving" and "Data Protection."

Data availability
Making sure that data is available to users. See "Fault Tolerance and High Availability" and "Data Center Design."

Data migration
Similar to archiving, but provides a way for users to quickly access files that have been archived. See "Data Migration" and "Storage Management Systems."

Data warehousing
Data warehousing uses data summarization techniques to make large volumes of data available in a form that is easily accessible to data clients. See "Data Warehousing." A related topic is "SANs (Storage Area Networks)."

DBMS (database management system)
A database is a file that contains records with information in fields. A DBMS is a complete package that provides a query language and provides access to the data. See "DBMS (Database Management System)."

Distributed and replicated data
Distributed data is stored on multiple servers across a network. The data is usually in the form of a database that is automatically replicated (copied) to other locations where it is easily accessible by users at those locations. See "DBMS (Database Management System)," "Replication," and "Web Caching."

Redundancy
Redundancy methods are used to protect systems from failure, to protect data from loss and corruption, and to ensure that communication systems stay online and provide appropriate levels of service. See "Redundancy."

Security
User access rights, directory rights, and file rights all deal with restricting user access to specific files, directories, and servers. See "Security."
Copyright (c) 2001 Tom Sheldon and Big Sur Multimedia.
All rights reserved under Pan American and International copyright conventions.