Site home page
(news and notices)
Get alerts when Linktionary is updated
Book updates and addendums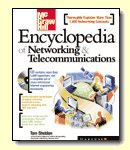 Get info about the Encyclopedia of Networking and Telecommunicatons, 3rd edition (2001)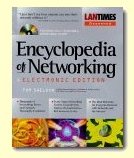 Download the electronic version of the Encyclopedia of Networking, 2nd edition (1996). It's free!
Contribute to this site
Electronic licensing info
CERN
Related Entries Web Links New/Updated Information
Note: Many topics at this site are reduced versions of the text in "The Encyclopedia of Networking and Telecommunications." Search results will not be as extensive as a search of the book's CD-ROM.
CERN is the French acronym for the European Laboratory for Particle Physics, which is located in Geneva, Switzerland. CERN gained importance with regard to networking and the Internet because it is where Tim Berners-Lee and associates created the communication protocols that brought about the World Wide Web. The protocols allowed users with browsers to access information on Web servers. This work was extended in 1993 when the NCSA (National Center for Supercomputing Applications) released the graphically oriented Mosaic Web browser. Marc Andreessen, who headed up Netscape before it was purchased by AOL, was responsible for that work.
Copyright (c) 2001 Tom Sheldon and Big Sur Multimedia.
All rights reserved under Pan American and International copyright conventions.